The beautiful Sumilon Island is situated at the south-eastern tip of Oslob, Cebu. It has covered an area of 24 hectares. The island is famous for its clear waters, aquamarine hues and white sand beaches.
Sumilon Island is marked as the first marine protected area in the Philippines. In the year 1974, it was formed as a marine sanctuary under the supervision of the Silliman University.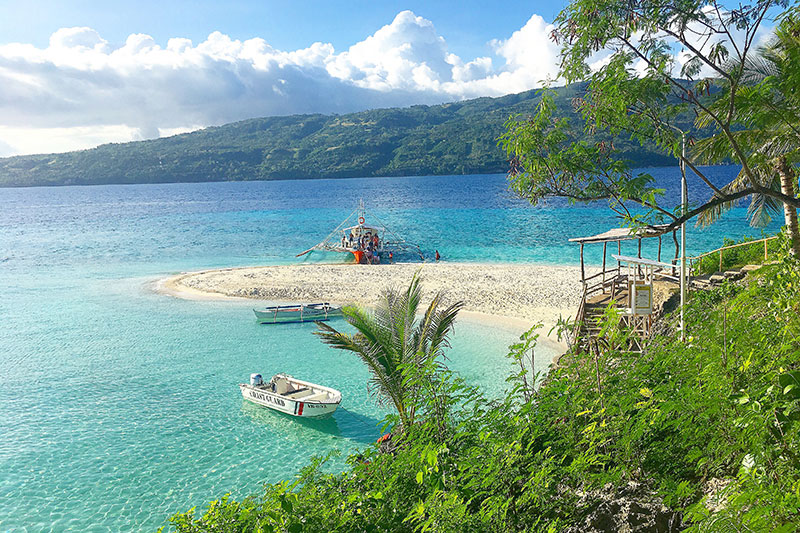 This island is one of the favorite tourist destinations mainly because of the unusual beauty of its dive spots. Sumilon is gifted with four major dive sites, Nikki's Wall, Garden Eel Plaza, Julie's Rock and Coral Landscape.
Each of these diving sites offers terrific visibility, specta and incredible water activities.
cular reefs and a profusion of diverse tropical marine species, making your dive an ideal and memorable experience. But what attract most of the tourists are the whale shark and Sumilon sandbar tours.
The Sumilon sandbar is different from other sandbars because of its fluctuating shapes and shifting locations depending on the season. Other sites of interest are a pristine lake, natural caves and a natural lagoon packed with tall mangroves.
Other than diving, you may also find interest in island tours, fishing, bird watching, hiking, trekking, paddling, and beach picnics with friends or family.